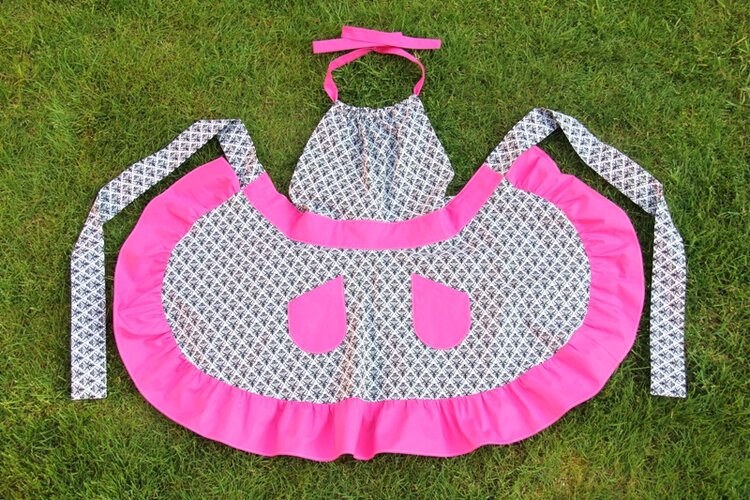 This retro apron is perfect for all that cooking and baking we're doing now!  Crafty Staci has a free pattern you can use to sew this adorable apron. The ruffle and tie make the back even cuter than the front!
[photo from Crafty Staci]
Looking for more sewing patterns for Aprons? Check out these sewing pattern designs on Etsy.